Customer Stories: Uni-Learning
November 12th 2018
Uni-Learning is an accredited training provider delivering industry leading fitness courses through face-to-face tuition, blended and online courses. We spoke to Conor O'Hagan about his current and future projects, his thoughts on Innovation Factory and his involvement in social integration activity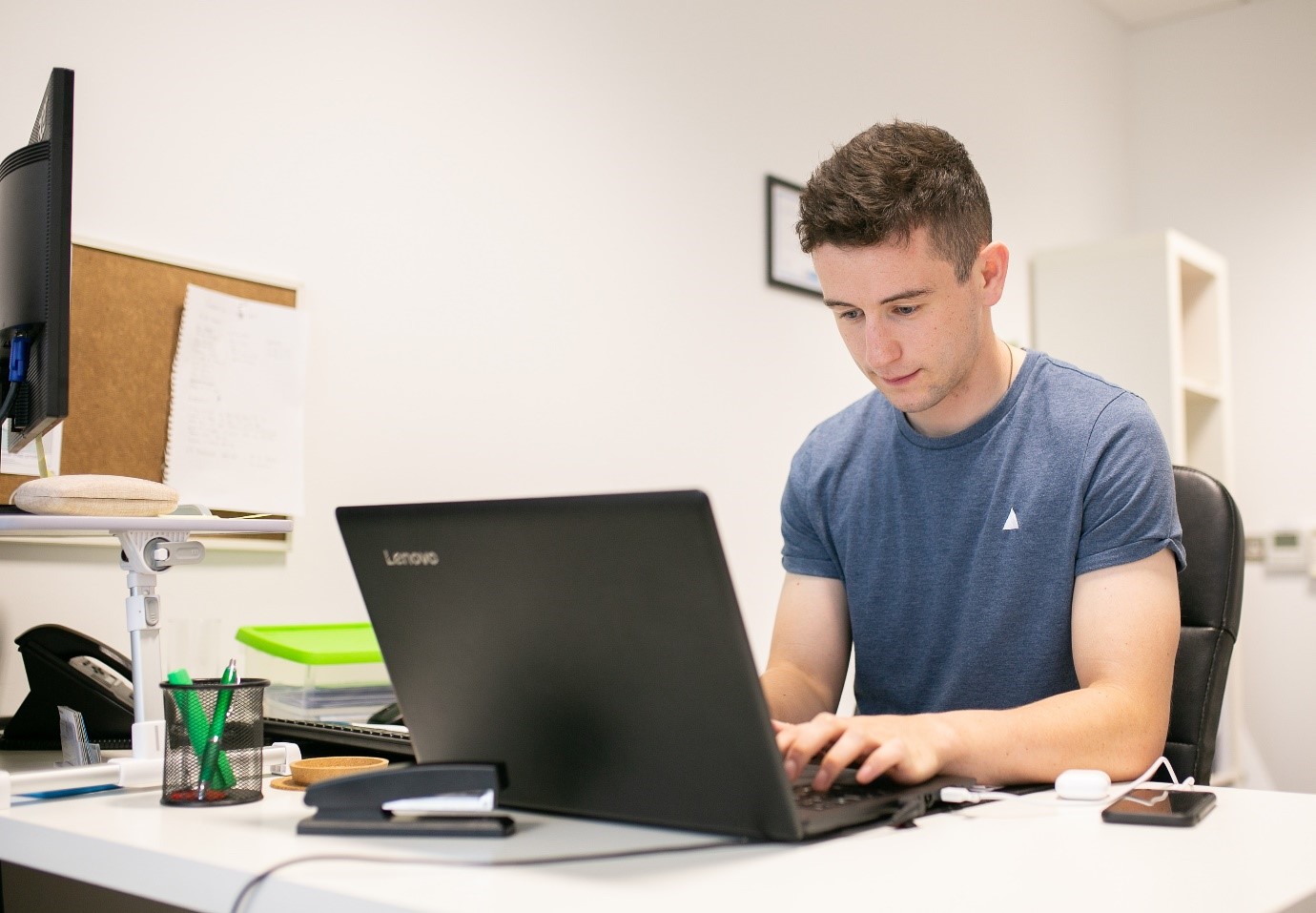 How did you start your company?
I initially joined Uni-Learning on a University work placement to gain greater knowledge and insights in to the fitness industry. When the original owners' circumstances changed I and another colleague were presented with the chance to buy the company. We grabbed the opportunity with both hands.
What are you currently working on?
While continuing to build our reputation as a provider of courses in fitness, we are currently working on branching into different sectors, including developing our range of online courses and delivering courses to school children in local schools.
What do you like about Innovation Factory?
I like the support that is available from the staff, particularly around improving skills through the masterclasses on offer.
What are your ambitions and projects for the future?
Uni-learning's main ambition for the future is to spread geographically. I want to spread south and establish a market in the Republic of Ireland. I also have ambitions to spread into Great Britain to further expand the business.
How have you been involved in the social integration of Innovation Factory?
In terms of social integration Uni-learning has delivered its courses to the students of local schools. We also target and offer our courses to those who are unemployed to enable them to follow a career in the fitness industry.
"I am very impressed with the opportunities available to link up with other businesses that operate in Innovation Factory. We have already availed of the opportunity to make connections to improve our own business."
Conor O'Hagan, Owner of Uni-Learning
More Case Studies
February 10th 2020
Customer Stories: Champion Designs
We spoke to owner Nadine Kearns about why she went into self-employment, what she is currently working on, what she particularly likes about being based at IF and her ambitions for the future of the company. How did you start Champion Designs? It was an interest and a talent […]
December 19th 2019
Customer Stories: Mullan Architects
Mullan Chartered Architects work hand in hand with their clients and contractors to produce outstanding buildings ranging from small domestic extensions/alterations and bespoke dwellings to large scale commercial and private developments. We spoke to owner Manus Mullan about how he came about running his own business, the projects he is […]
June 14th 2019
Customer Stories: New Era Global Sports
New Era Global Sports are a management company that represents Footballers, Managers and Media Clients.