Vuzion Ireland scoops top Microsoft Award
Celebrating Innovation Factory's customer Graeme Waring from Vuzion
October 23rd 2019
Vuzion Ireland has won a prestigious award at the annual Microsoft Inspire event in Las Vegas.
The cloud solution distributor and indirect provider, Vuzion Ireland, with offices at Innovation Factory in West Belfast and Dublin, was presented with Microsoft's Channel Partner Award – Indirect Provider at the event.
The company, which has seen 187% growth in the past year, chose to open offices in Northern Ireland and the Republic in order to make it easier for partners to transact in sterling and in euros.
Graeme Waring from Vuzion Ireland's Belfast office said the award was given for the company's success in building up the business and providing key services to its customers.
Mr Waring said, "We're incredibly proud to have won this award, which recognises the investments we're making to create and develop deeper relationships with our partners.
"By developing our value-added services, such as our training programme, and our professional and 24*7 support services, we help our partners maximise their cloud opportunities through helping them gain the technical skills and expertise needed to provide the solutions and services to meet their customers' needs."
The company opened its Belfast office in November 2018 after taking on a number of partners in Northern Ireland.
Mr Waring added: "We chose Innovation Factory because the location is great. It's only a ten-minute journey to the City Centre. It has fantastic facilities and offers extensive business support including mentoring. The free parking is a bonus. Innovation Factory also has 24/7 access, essential for a business like ours and it provides a great environment to network with other businesses from different sectors."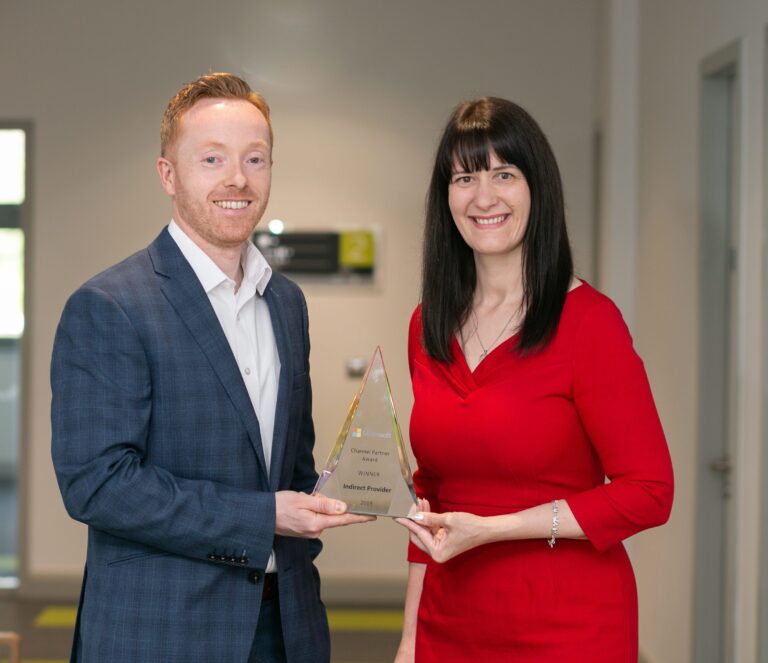 More
June 5th 2023
Disability Equity & Opportunities in the Creative Industries Masterclass
Excerpt to encourage people to read goes here
May 25th 2023
Belfast Mum Leads US Launch of Groundbreaking Virtual Reality Vision Impairment Simulator
Excerpt to encourage people to read goes here
October 11th 2021
Born Maverick develops foods of the future
Northern Ireland start-up business Born Maverick is in advanced talks with several multinational food companies to manufacture the sustainable, plant-based foods it has created to help feed future generations.