We are Hiring – Customer Experience Assistant
Join the IF Team
January 17th 2022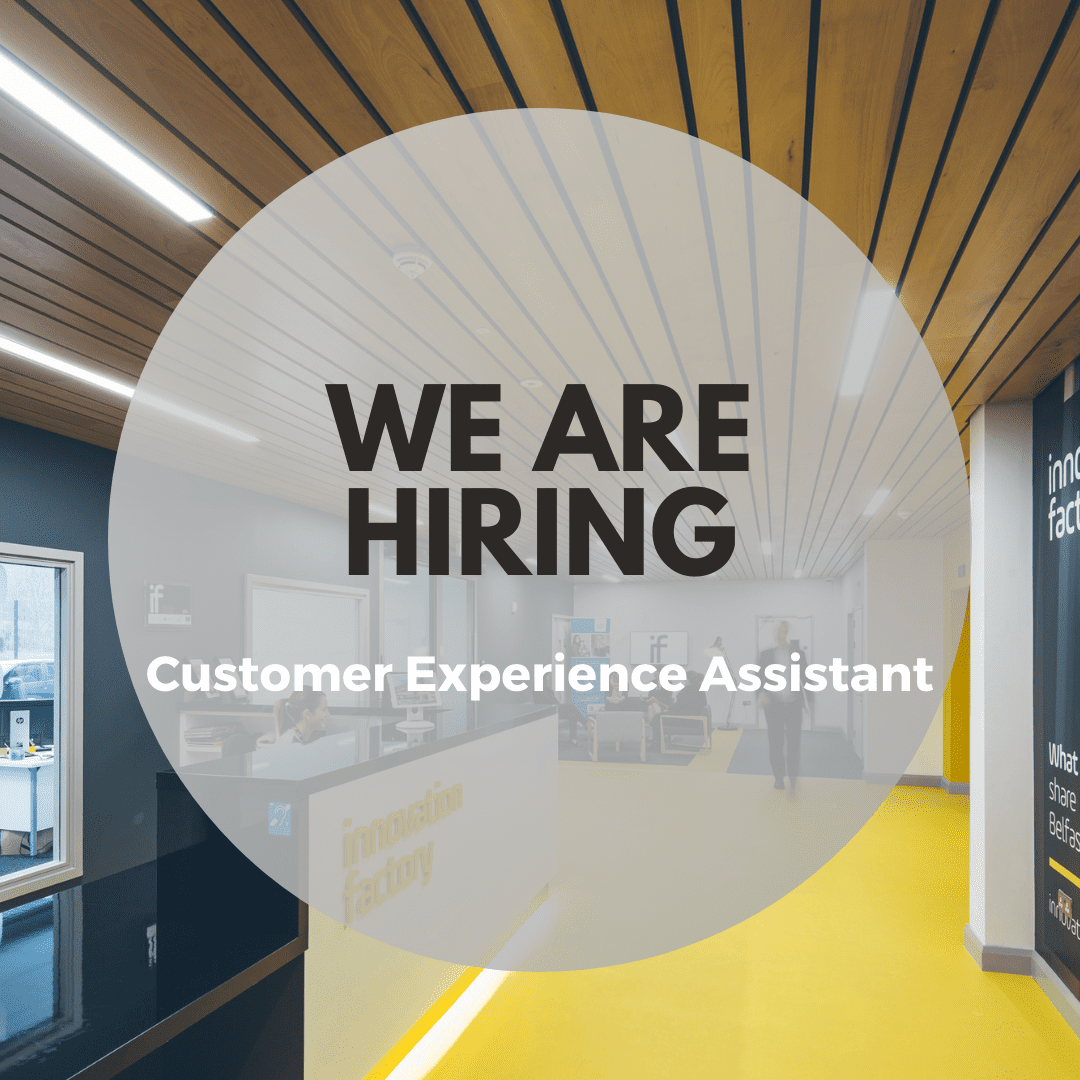 Making sure our customers have the best experience in our Innovation Centre's is a real team effort and as a member of the Centre management team, you'll be a key part in this.
Oxford Innovation's Innovation Centres division operates a network of centres that provide flexible office and laboratory space and business support services to companies throughout the UK.  Our clients are start-ups, high growth SMEs, investors and also public sector organisations that contract with us to deliver innovation centres and programmes to business.  We now manage more than twenty centres across the UK for a variety of public and private sector clients, providing space and support to nearly 1000 exciting, innovative and growing companies.  
This position will report directly to the Assistant Centre Manager. At Innovation Centre the Customer Experience Assistant is the person who makes the difference. Our customers are busy entrepreneurs, building their own businesses, so should expect from us great service, a warm welcome and a freshly brewed tea or coffee when they need it. That's why we are looking for someone who can convey energy to our customers, a sparkling, enthusiastic, proactive person who feels part of the centre community and is willing to go the extra mile. Happy working in a team or on your own you'll show pride in your work, making sure the innovation centre always looks the part and always looking for something new to challenge you.  
Full job description and benefits here - Job Description - Customer Experience Assistant
To apply: Please complete Application Form and Equal Ops Monitoring Form CEA Innovation Factory Belfast and email to Innovation Factory Assistant Centre Manager, Shauna Topping at s.topping@innovationfactoryni.com no later than 12pm 31st January 2022 
Anticipated interviews: week commencing Monday 7th February 2022 
We are an equal opportunities employer and welcome applications from all backgrounds. 
More
October 11th 2021
Born Maverick develops foods of the future
Northern Ireland start-up business Born Maverick is in advanced talks with several multinational food companies to manufacture the sustainable, plant-based foods it has created to help feed future generations.
October 11th 2021
Customer Stories – McAteer Solutions
Estate agency McAteer Solutions moved to Innovation Factory to enable the company to expand further into the Belfast property market. With offices in Dungiven and Toomebridge, the company was ready for growth.
August 16th 2021
57 new jobs at Innovation Factory signalling return of business confidence
Innovation Factory has had an unprecedented 60% increase in enquiries for flexible, hybrid working options as business confidence returns.