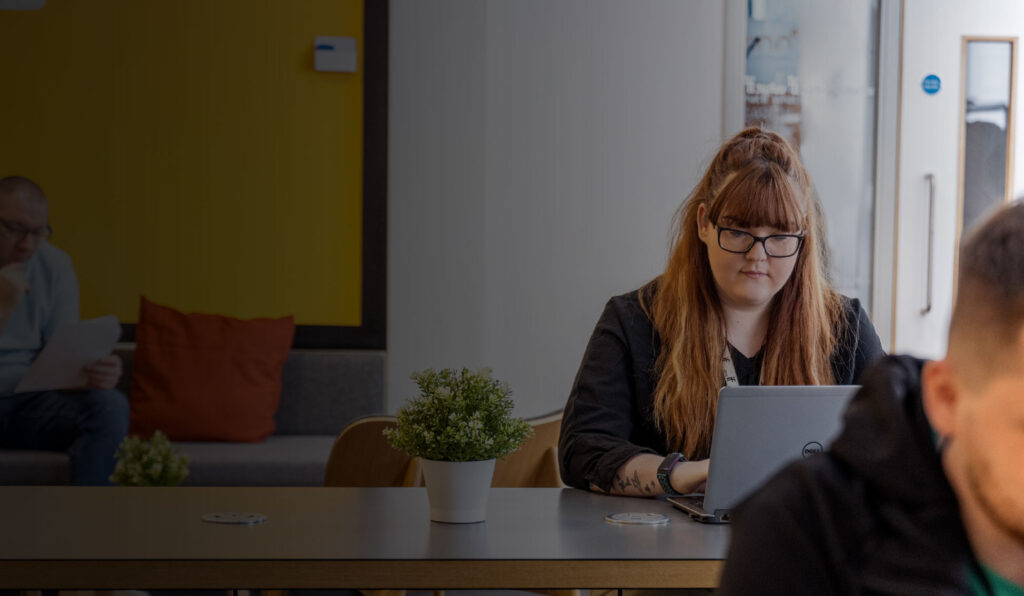 Home to innovative freelancers, start-ups and growing businesses in Belfast
Purpose-built coworking space, flexible offices, and meeting rooms with on-site business support. Home to innovative freelancers, start-ups, and growing businesses.
Get ready to ask yourself, what IF?
Innovation Factory is a pioneering community hub just 10 minutes from Belfast city centre, offering a wide variety of dedicated office space, shared workspaces, and conference facilities.
Our members are an eclectic mix of motivated entrepreneurs looking to start their own projects, and established companies looking to develop and grow – all benefitting from the exchange of knowledge between themselves and our inspiring in-house business support team.
We understand the challenges faced by budding entrepreneurs
Our goal is to create and nurture a cross-community hub that brings growing companies together to innovate, share and inspire – for the good of our community.
As a member of our close community, you'll have access to a network of like-minded founders and a team of business growth experts who are passionate about your success.
Our bespoke business support is included for all members; this includes personalised 1-2-1 business coaching from our Innovation Manager, as well as a range of free events, masterclasses, and workshops to help take your business to the next level. Our team can connect you with the right people, review your business strategy, and even point you in the direction of investment opportunities.
Beyond boundaries: from start-ups to scale-ups, we are growing an inspiring community that champions economic growth in Belfast.
"Innovation Factory has helped us identify and secure funding, the facilities are perfect for our needs, and we also like being co-located with other tech companies – providing a culture that is conducive to pursuing new ideas."
Andrew Patterson
Iconic RF
Flexible workspace for growing businesses
We offer a variety of customisable office spaces, coworking facilities, shared workspaces, and virtual offices in a collaborative and inspiring environment.
Dedicated workspace and serviced offices in Belfast for hybrid working and growing your business.
Collaborative workspaces, dedicated desks, and hotdesk hire for individuals, freelancers, and small businesses.
Don't need physical space? Elevate your business status with a Belfast mailing address and call handling.
Inspiring meeting rooms, conference facilities and event space, just 10 minutes from Belfast city centre.
Offering a range of workspaces is only part of what we do at the Innovation Factory; our focus is on creating an environment which is specifically designed around the needs of our entrepreneurs.
The home of entrepreneurship in West Belfast
We are proud to be the home of original and inventive businesses, from freelancing entrepreneurs to growing SMEs. This diversity is what makes Innovation Factory so special, as it allows us to learn and grow from each other.
Whether it's sharing advice, collaborating on projects, or simply networking with one another, our members are always willing to lend a hand and support each other. We believe that a collective pool of talents and skills is more valuable than any one individual, and our members embody this mindset every day.
Our strategy contributes towards the social regeneration and prosperity of the West Belfast area by being a trusted partner to our local communities, breaking down boundaries and helping make a difference to the lives of future generations through the development of business skills and a culture of innovation.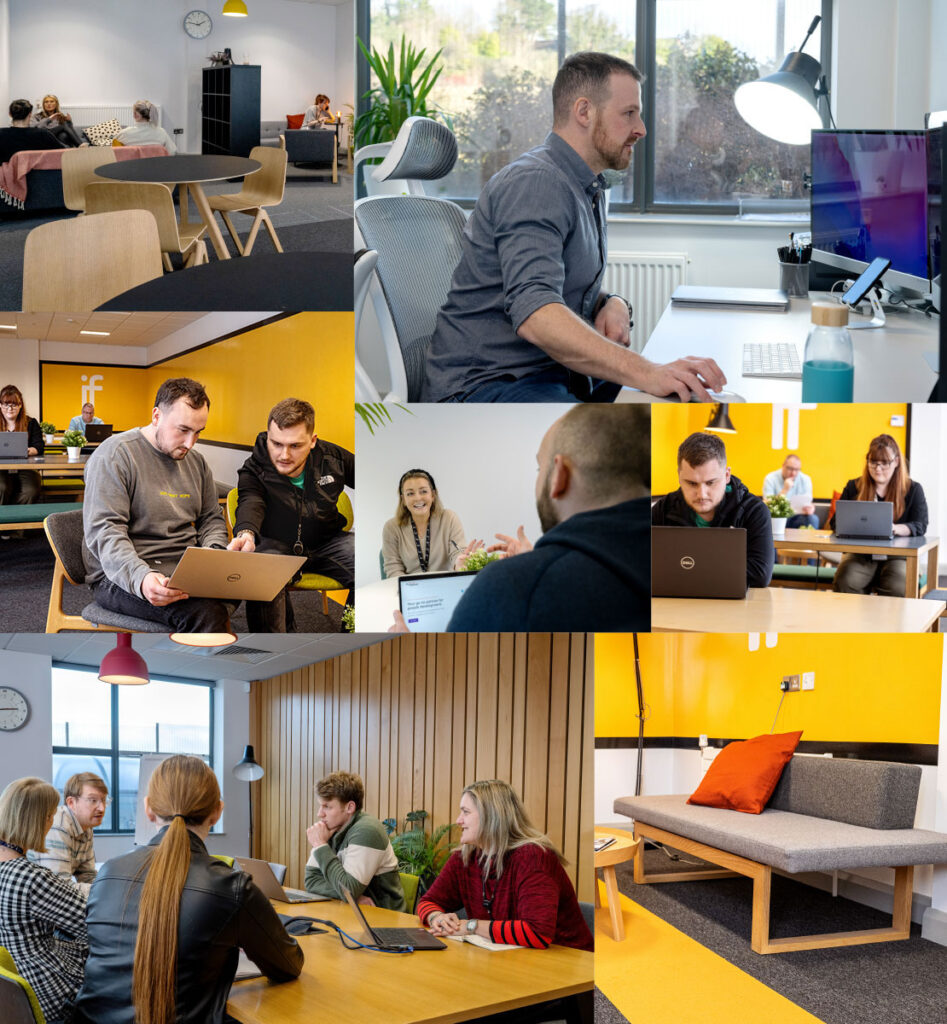 Connect and collaborate at our purpose-built workspace for the innovators of Belfast.
Find your space to innovate
Explore the flexible workspace options available at Belfast Innovation Factory and ask yourself, what IF?