Hire a meeting room in Belfast
Elevate your business with our modern meeting rooms and conference spaces
Meetings are about more than just talking. Our dedicated meeting rooms are designed to impress, with spacious and modern interiors that make ideal venues for conferences, meetings, training sessions, seminars, networking, hybrid functionality and product launches.
Explore our Meeting Rooms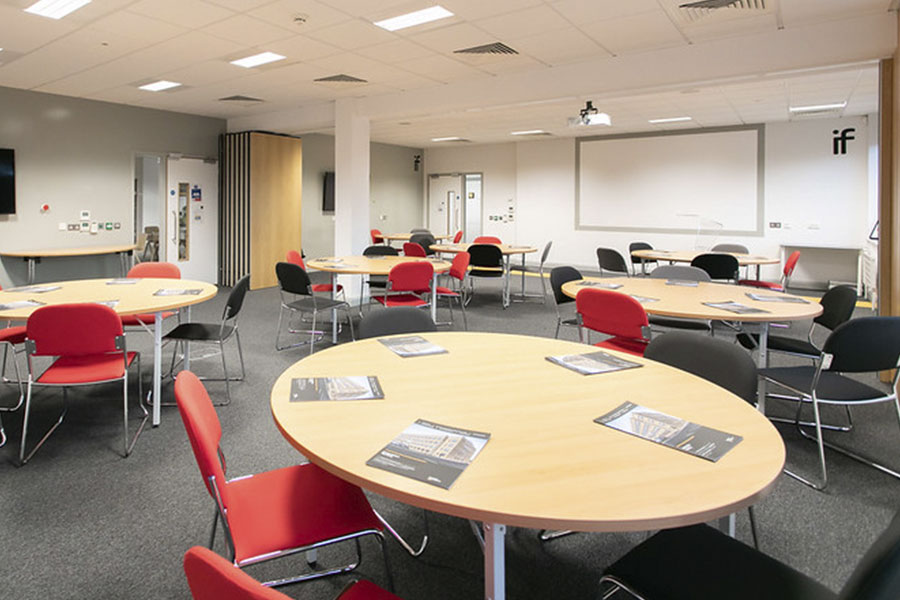 Theatre: 80 people
Cabaret: 40 people
Boardroom: 30 people
U-Shape: 30 people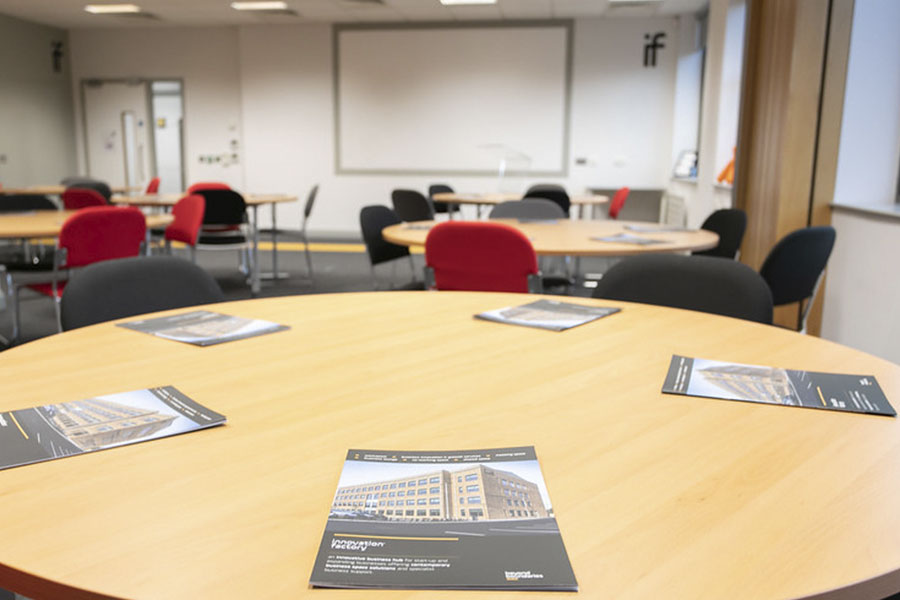 Theatre: 30 people
Cabaret: 20 people
Boardroom: 16 people
U-Shape: 12 people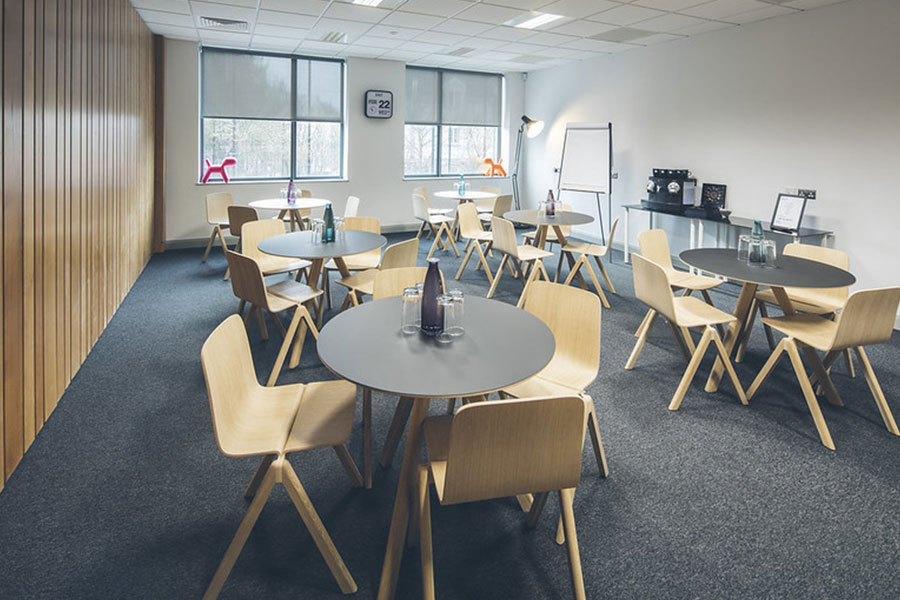 Theatre: 30 people
Cabaret: 20 people
Boardroom: 16 people
U-Shape: 12 people
Purpose-built event spaces and meeting rooms in Belfast
Whether you need a meeting room for an hour, half-day, or full day, we've got the perfect space for you.
Starting from just £15 per hour, we guarantee a comfortable and productive experience for you and your guests, with high-tech AV equipment, a spacious, fresh interior, and an outstanding location. Whether virtual or in person, every detail of your meeting is taken care of with first-class service from our dedicated meeting and events team.
Seated meeting space for up to 80 people
Superfast Wifi connectivity
Video conferencing equipment
Refreshments and catering available
Café and breakout spaces
On-site team to meet and greet your guests
Complimentary car parking included
Rent conference rooms and large event space
Discover the ideal space for your next collaborative gathering at Innovation Factory.
Our conference space in Belfast is designed to accommodate a range of activities, from open-plan events to networking meetings. Just minutes from the town centre and with complimentary car parking included, our inspiring conference facilities benefit from excellent transport links and a choice of nearby hotels for out-of-town guests.
Larger events spaces for up to 80 people
Speakers and microphones
AV and presentation equipment
On-site car parking included
Refreshments and catering available
Dedicated team to meet and greet your guests
Flexible conference room rental from £25p/h
Connect and collaborate at our purpose-built workspace for the innovators of Belfast.
Find your space to innovate
Come together in the inspiring meeting and conference spaces at Belfast Innovation Factory and ask yourself, what IF?