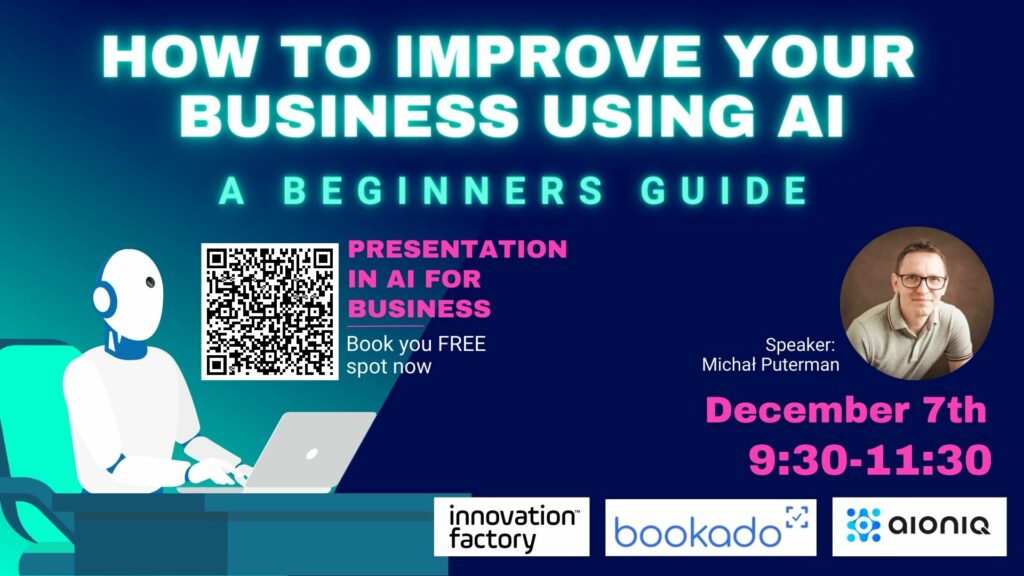 This seminar will dive into the transformative world of artificial intelligence (AI) which is playing a pivotal role in shaping the future of businesses across all industries. In today's rapidly evolving business landscape, understanding and leveraging AI is simply no longer optional—it's essential for business growth and key to future success.
AI can be an innovative catalyst for your business and provide benefit in areas such as cost optimization, inform data-driven decisions and provide customer insight, all of which can bring competitive advantage to stay ahead of the competition.
But how can it it improve my business?
How do I start this journey?
How do I measure success?
How much does it cost?
If you have ever asked yourself any of the questions above, then this event could be for you.
This seminar will:
Help Demystify AI: Eliminate the complexities surrounding AI by breaking down technical jargon into understandable concepts accessible to business owners.
Provide practical steps to implement AI: Equip participants with actionable strategies for integrating AI solutions into their businesses.
Address common concerns: Discuss common misconceptions and concerns related to AI, such as job displacement, ethical considerations and the issue of cost.
Highlight case studies and success stories: Showcase real-world examples of businesses that have successfully harnessed AI to drive innovation and growth.
Who is it for?
This immersive presentation is designed for business owners as well as technical managers who want to investigate the potential of AI for the first time.
About the Facilitator
Michał Puterman, is founder and managing director of Aioniq and Bookado, two companies that specialise in new technologies, with specific expertise in artificial intelligence. At Aioniq, Michał supports his clients in creating, designing, implementing and deploying digital strategies across numerous industries.