This year marks an important year for Oxford Innovation as we celebrate 30 years of supporting ambitious entrepreneurs.

We have an outstanding track record of success in incubating and accelerating high growth SMEs through our network of Innovation Centres, the provision of specialist coaching services and funding through our well-established investor networks.
Driving Innovation since 1987
Martin and Audrey Wood, inspired by the challenges faced by entrepreneurs, set up The Oxford Trust, a charity which continues to support enterprises and through which Oxford Innovation was born in 1987.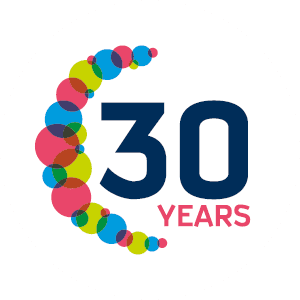 Over the past 30 years, we have supported over 10,000 SMEs to become sustainable businesses, creating high value jobs, innovative products and services and as a result, enhanced local economies.
Scale-up Stars of the Future – Business Competition
To celebrate this special milestone we are running a national competition, Scale-up Stars of the Future, to identify the next generation of exciting growth businesses. The competition is open to any UK-registered SME requiring business support to help achieve their high-growth ambitions. Winners will receive a tailored business support package which could include, but not limited to:
• diagnostic analysis of the business model
• up to 30 hours of professional coaching
• introductions to investors
• potential for SEIS/EIS investment
• incubation support
Entry deadline: 14th August 2017.
If you would like to find out more information about the business competition, please visit www.oxin.co.uk or email scaleupaward@oxin.co.uk