Tools for life in business
November 1, 2017 @ 12:30 am

-

1:30 pm
Event Navigation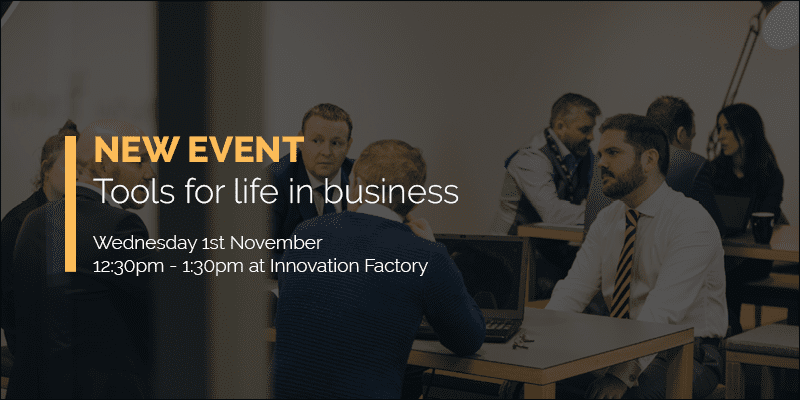 Giving business owners the tools for optimum performance and personal health maintenance.
The dangers of consistent stress on health and business
Many successful people in Business sadly reach their goals but lose their health in the process. Working longer hours than their staff, bringing work home and high levels of anxiety leads to many physical and psychological issues that in many cases can become fatal.
Mental toughness Vs mental resilience
There is still a myth in the Business world that mental toughness is a vital attribute to one's success. This may be true in certain situations but can lead to break down and burn out. Metal resilience on the other hand is more beneficial long term and is less damaging on ones health.
The only 2 ways of dealing with stress
The conventional methods in Business to reduce stress is to try and avoid it. Not always an easy or realistic task in the business world.
Sean believes the best strategy is to reduce the stress by installing the tools to create a stronger self belief in one's ability to deal with challenges. A technique he uses regularly with high level athletes during his sports psychology workshops.
The easy way to work / life balance
Sean has taken many of the advanced techniques from psychology and simplified them for his clients so that they may easily use them for the best results in a busy schedule.
Question and answer session for 15 mins
---
Workshops run by experts
Sean Connolly's unique program is the result of 30 yrs experience and knowledge in the human development field of Therapy. As a business owner himself he understands the unique pressures of the business world and would have first hand experience in dealing with Business owners who have became successful but at the cost of their health. A specialist in self maintenance and performance under pressure.
A personal mentor and training facilitator to directors and management teams Sean has an array of tools that can maintain and establish personal growth for those in the stressful world of business.