Applied Drone Technology for Business
April 15, 2019 @ 9:30 am

-

2:30 pm

Free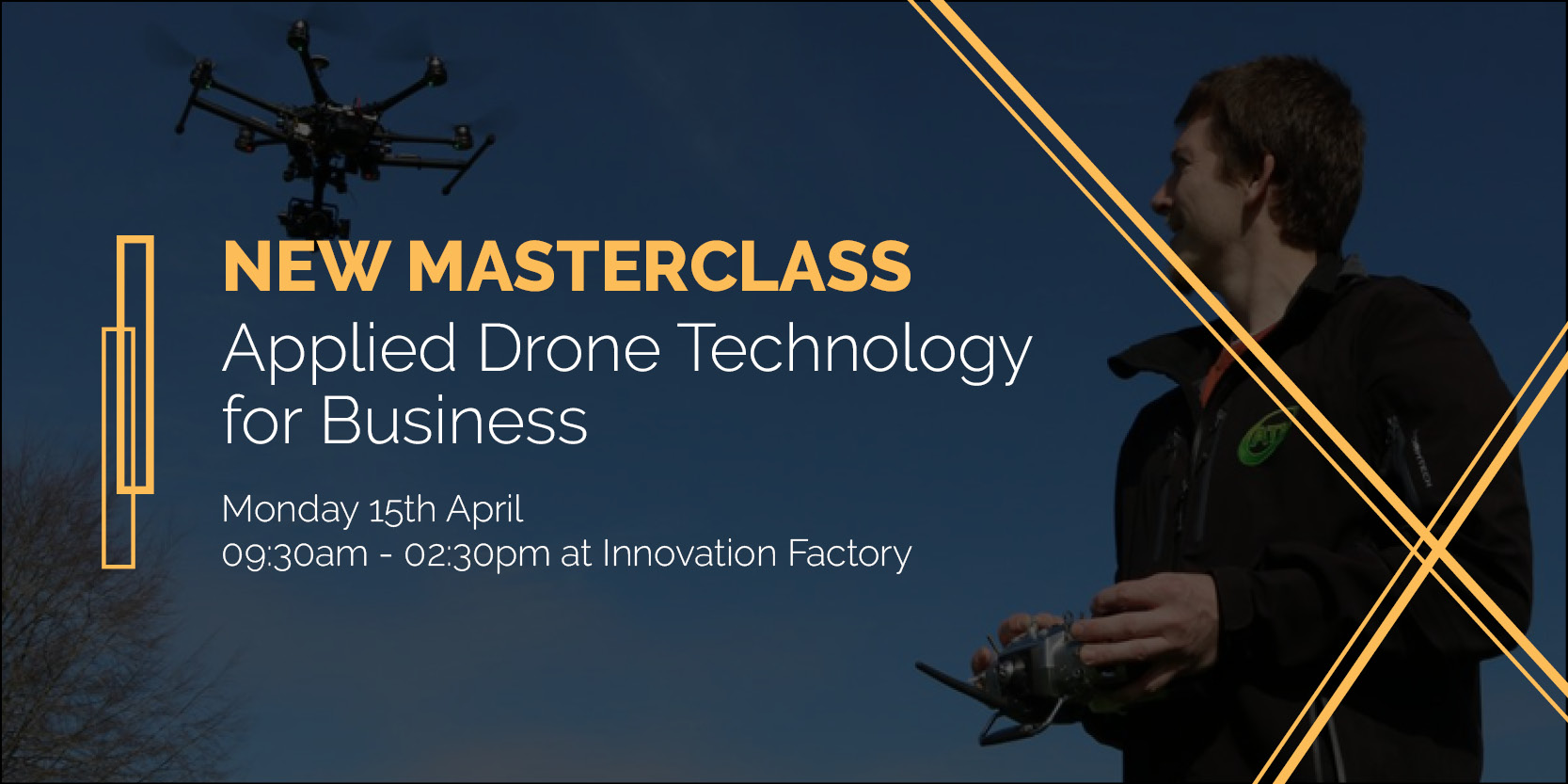 This day of applied drone technology, at Innovation Factory, is a rare opportunity to hear from leading industry experts on this new hot topic. Drone technology has risen in popularity within business circles with increasing opportunities for a variety of industries to adopt the ever advancing technology.
The application of unmanned aerial vehicles in business contexts are revolutionizing how many sectors obtain and utilize data, engage with customers and deliver services.
The day will highlight the latest drone tech available and the industry innovators who will; share current and potential future uses, promote drone safety and compliance with drone legislation, and explore the potential future of drone tech in Northern Ireland.
Innovation Factory is very excited to be partnering up with our in-house drone experts EVP Group Limited, along with COPTRZ, ARPASS-UK, The UK Drone Association and Drone Consultants Ireland.
Features of the day will include:
Ascending Knowledge Keynote: a showcase of current Drone technology available for businesses to utilize with business cases where Drone technology is successfully applied delivered by industry expert James Pick from COPTRZ.
Practical Considerations Seminar on Drone safety culture and the legal and compliance aspects of using Drone technology for business delivered by James Dunthorne, Standards Director for ARPAS-UK, the UK Drone Association.
Future of Drone Technology Seminar delivered by Ian Kiely, CEO of Drone Consultants Ireland and recipient of the European Space Station Award.
Live interactive demonstrations of drone technology.
Networking opportunity to meet like-minded drone enthusiasts.
Attend the event to:
Gain insight into the different drone technologies that you could use in your business.
Understand how to use this exciting technology safely to ensure best practice and optimize the technology for your business.
Engage in demonstrations of drone technology and hear real life examples of businesses who are using drone technology within their businesses.
Understand the importance of legal, regulatory and compliance parameters on the use of drone technology to ensure that your business operates ethically and legally.
Find out about the future of drone technology and how it can be harnessed.
Throughout the day there will be lots of networking to uncover synergies, spark ideas and identify collaborations. Lunch is provided. Book your free space now!